As an individual starts to age, they get bombarded with different types of medication. A dementia diagnoses adds to the existing pile of medication. Although each medication serves its purposes in keeping the human body and mind healthy, it can be challenging for a senior with dementia to manage their medication.
The use of multiple drugs by a single person is called polypharmacy, which can become hazardous for a senior with dementia. Here are some ways to help ageing seniors manage their medication.
Get Professional Assistance
Professional help from caregivers such as registered nurses can allow a senior to manage their medication. For example, moving your loved one into one of the homes for elderly with dementia can enable them to receive care at all times. When your loved one moves into a memory care home, the nurses will look after their medication and ensure that the senior isn't taking any wrong pills at incorrect times.
A home like Sagecare, recognized as one of the ten best retirement homes in Toronto, can look after your partner, parent, or grandparent. Medication management is more accessible when the senior doesn't have to make an effort to remember when to take which pill.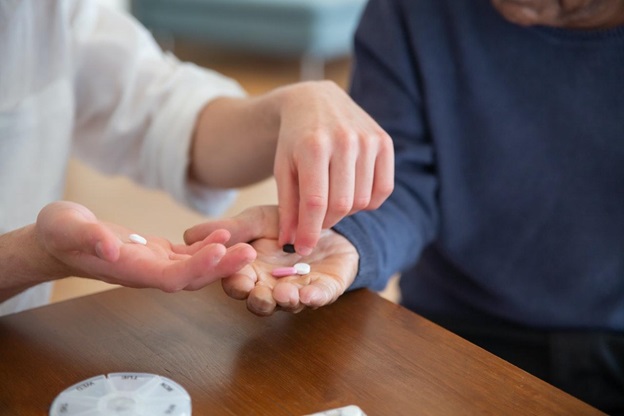 Teach Them How to Use a Reminder Device
Although an ageing person may not be tech-savvy, teaching them how to use a reminder device will reduce their stress of remembering if they took their daily medication. You can provide them with a phone that includes a reminder alarm clock and set it up for them.
Similarly, you can also purchase a voice reminder device that does its job of reminding the senior when it's time to take their medication. Regardless of which device you opt for, make sure it is easy for your loved one to understand.
Provide an Easy-to-use Pillbox
The more medication an individual takes, the more bottles they have to handle. It can be challenging to remember all the names and read the labels during every use. The best way to tackle this issue is to provide an easy-to-use pillbox with carefully stored medicines.
Find a box that mentions whether the medicine needs to be consumed during the day or night so that the only work the senior will do is take medicine when required.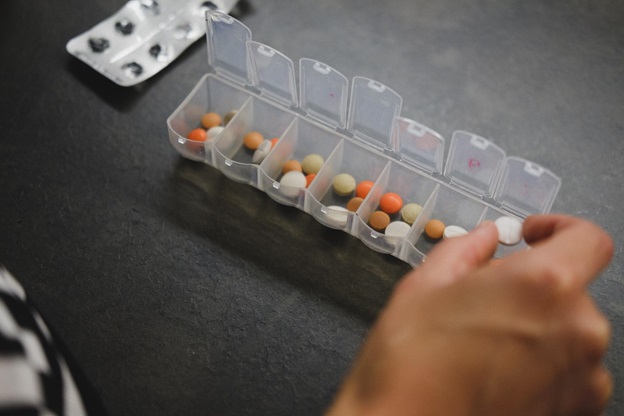 Use a Single Pharmacy if Possible
Sometimes, a combination of medicine from different pharmacies can be a hazard. It can be difficult for individuals who aren't aware of medical terms to determine if a particular combination can harm the human body. So, using a single pharmacy means that they will record all the medicines, allowing them to identify any wrong combinations and ensure that the senior taking the medication is safe.
In addition, a study found that filling prescriptions at multiple pharmacies was associated with lower medication adherence, which can be harmful.
Managing medication can be tricky for any elderly human, but it is extra challenging for a senior with dementia that has trouble remembering things. Make your loved one's life easier by letting a professional take over or by doing your best to equip them with all the necessities to streamline the medication process.