Whenever we think of the word "jewelry," it is always associated with women's glitz and glamor. But times have changed, and today men are more inclined to wear jewelry. Men from all walks of life have now found jewelry that is essential to their style.
Today's men wear various pieces of jewelry like jade stone studded rings, statement bracelets, watches, and even elegant earrings. When it comes to jewelry, men look for more modern and sophisticated designs. With that said, there are now a handful of pieces that you can find online that are very stylish and fashionable. Even with simple pieces, a man's style can lift from the usual boring look.
You may be looking for the latest and greatest in men's jewelry and fashion. Or maybe you check out the latest trends before you go jewelry shopping. Then we will be happy to help you. These are the top 5 jewelry and accessories for men that are great for style and versatile for any occasion, from diamond necklaces to artistic necklaces.
Rings
Elegantly patterned and patterned rings give their wearer character. Current men's fashion shows that rings aren't just for weddings. It can also used for your smooth daily style.
A solitaire diamond ring is an example of an elegant statement ring that is both traditional and modern. It's also great as a status symbol. Black, silver, and gold rings are also great options for any ring collection. But if you don't like metal, wooden rings also create a special exquisite look that is perfect for all men.
Diamond Chains
Diamond chains are practically a piece of jewelry that most men enjoy wearing. A diamond chain for a man represents strength, confidence, and extravagance. Many men appreciate it when they equipped with an elegant chain with sparkling diamonds.
A diamond necklace can create a more masculine and timeless atmosphere. In addition, several elegant necklaces can adapted to any style, from the elegant gentleman to the sassy bad boy. For a more sophisticated look, wear something classy like a beautiful diamond necklace. A diamond chain complements the look of every man and leaves a lasting impression.
Skeleton Watches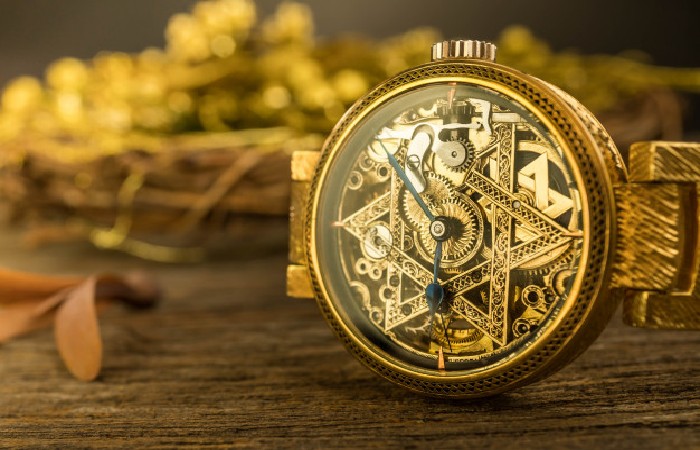 A great watch improves your style. Hence, a watch is an accessory that can make a statement, no matter how simple or complicated its design is.
A steampunk-inspired skeleton watch continues to be a trend in men's jewelry and accessories. These skeleton watches uniquely show the art of watchmaking.
Because of their versatility, skeleton watches can worn with a business suit, an elegant button, or an elegant casual blazer. No matter which style you choose, skeleton watches always give you an upscale look with a contemporary touch.
Artsy Necklace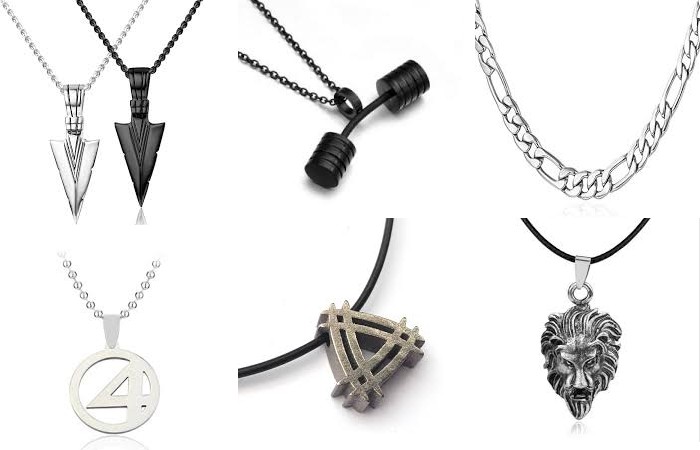 Minimalism continues to play an important role in men's jewelry and accessories. Like art necklaces, Minimalist necklaces can look rustic and woody, perfect for men who want to look stylish without being too flashy. These types of necklaces are the best example of simplicity and creativity.
At one of the exhibitions in Paris, a necklace with a pendant with a carved dog's head creates a balanced appearance of elegance and art. An artistic statement pendant goes best with a versatile outfit.
Pearl Bracelets
Bracelets with just one type of gemstone are also trendy today. It can be worn on its own or stacked together with other similar bracelet styles. A pearl bracelet usually made of leather or rubber with a finishing touch in shiny silver or gold. It can also used with your favorite rings to enhance your look.
A good example of this accessory is a baroque style pearl bracelet. With these bracelets, it is also important to note that the more unique the design, the better. Choose alternative pearl tones, ranging from warm tones to dark colors, for a classic and elegantly modern look.
Takeaway
For men, the right accessories can do more than improve their style. It also adds confidence. The accessories on this list are currently trending in men's jewelry and accessories, which is why many are looking for them. Now you know which jewels to display. Whether you're looking for the best piece of jewelry or want to update your jewelry collection, if you keep up with the trend in men's jewelry, you'll find what you're looking for.