Hiring a [personal trainer] is the best choice for anyone looking to take their health and fitness goals to the next level. If you're still a beginner, getting a personal trainer is a good decision since they can help jumpstart your fitness journey on the right track. This trainers are know in how to create and execute effective exercise programs that are also safe and appropriate for each trainee. When looking for a [personal trainer], you need to find one who appreciates hard work and ensures you follow the workout plan and succeed.
Here are the top five traits you must look out for if you're searching for an effective personal trainer:
1. Professional
Finding a [personal trainer] who's a professional is guaranteed to get you started on a great workout journey. Working with one will allow you to access top-notch services and achieve great results.
When looking at the professionalism of a particular trainer, consider looking at the time your trainer shows up for all your sessions. A professional trainer should be on time, dress appropriately, and present themselves in a way that fits their job description. Additionally, a professional trainer is always customer-focused—they always have your best interest.
2. Passionate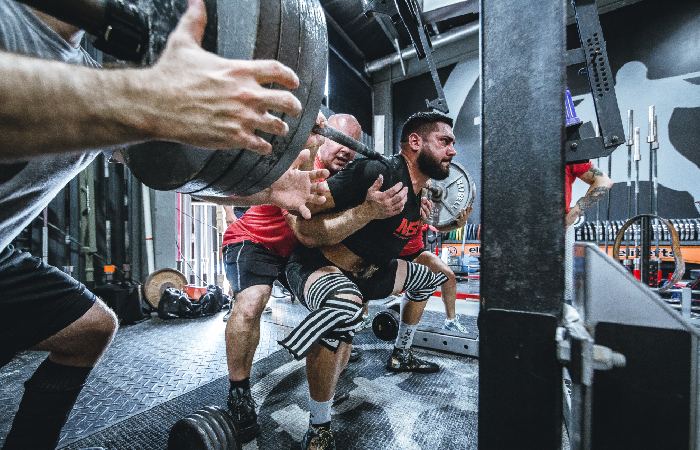 If you look at the most successful trainers, you'll be able to understand that they love and enjoy what they do. Their love for fitness should translate to helping you hit your fitness goals. When a trainer is passionate, they'll be optimistic and full of energy every session. For most clients, the positivity of the trainer might lead to them getting into the same mental zone.
3. Realistic
When finding a personal trainer, get one who'll help you set your goals at the beginning of your fitness journey. Such trainers understand that failure to do so is a huge impediment to achieving success.
Most effective trainers advise clients to have specific and, most importantly, realistic goals. For instance, instead of just saying you want to get fit, set a specific goal, like aiming to run for thirty minutes straight. This will motivate you to work towards getting fitter and stronger enough to complete the run within that period.
4. Certified
When looking for any professional, ensure that they're certified. That said, a personal trainer should have the right certifications in the field of fitness. These may include:
A high school diploma – A trainer with a high school diploma means they'd completed the necessary academic requirements for them to be allowed to learn and train to become a personal trainer.
AED (automatic external defibrillator) and CPR (cardiopulmonary resuscitation) certifications – Personal trainers need these certifications to ensure they can provide basic medical help during emergencies.
Personal trainer certification – There are different types of personal trainer certifications. They could be certified in areas such as anatomy and physiology, nutrition, fitness for all, program development, and kinesiology and biomechanics, among others.
The above certifications are a must-have, but it helps to have a personal trainer with a two-year associate degree in the subject of their preference. Additionally, having a certified personal trainer with a bachelor's degree in health and fitness won't hurt.
5. Great People Skills
It'd be great to work with a personal trainer who's a people person so you can easily build rapport with them. You should feel welcome each time you meet with them, thanks to their friendly attitude that allows for easy communication. In addition, a trainer with great people skills will help you easily open up and voice any concerns regarding your fitness journey.
Conclusion
Being a personal trainer comes with a lot of responsibilities. And, with so many personal trainers to choose from these days, taking your time to find the right one is vital. Your chosen personal trainer has to have some positive traits that'll infect you throughout your fitness journey.
Finding a trainer that's an effective communicator will make it easy for you to understand the exercises and meal plans. And, any personal trainer that's persistent, honest, loyal, ethical, and a great listener is guaranteed to get you the desired results.