When's the last time you treated yourself? If you can't remember, it's officially time to pamper yourself a little bit. To help inspire you, we've rounded up 18 ways to pamper yourself, from getting new skincare products to napping in a local park. No matter your budget or how much time you have, you'll find a way to treat yourself on this list!
Soak in the tub.
If you have a bathtub instead of a standing shower, take advantage of it by drawing yourself a bath and soaking in it. Be sure to enhance the experience with bath bubbles, candles, and soothing music.
Do a hair mask.
Give your hair some TLC with a weekly hair mask; leave it to sit anywhere between 10 minutes and overnight depending on your needs. Be sure to read the instructions, since some masks are meant to be used before shampooing and some are meant to be used afterward.
Get new skincare products.
If you haven't updated your routine in a while, now is the perfect time to order yourself a new skincare travel kit. Set aside an event to swatch everything, and then slowly incorporate the new products into your routine one by one.
Paint your nails.
If you enjoy a manicure or pedicure, pick a night to give yourself one at home. While you're at it, trim and file your nails before you apply the polish. Apply a hand and foot cream once everything dries to keep your skin soft and supple.
Take a nap or sleep in.
One in three adults report that they don't get enough sleep, which means that taking a nap — or sleeping in on your days off — is the perfect way to pamper yourself. Be careful not to nap too late in the day, however, or you might throw off your sleep cycle.
Read a book or magazine.
Give your eyes a break from screens by reading a book that you've been looking forward to. You can also grab a magazine if you prefer something that is less text-heavy. Set aside a couple of hours when you can read without interruption, and get swept up in a new story.
Write in your journal.
Journaling can help you remember your days, process your emotions, and calm your mind. If you don't have one already, pick up a pretty notebook and some pens and start journaling. Even just five minutes a day can help you clear your head and feel more centered.
Indulge in aromatherapy.
Who doesn't want their home to smell good? Get some candles or essential oils in your favorite scents, and then light the wicks or turn on your diffuser. Even better, you can indulge in aromatherapy while taking a bath, doing skincare for wrinkles, or reading a book to take your pampering to the next level.
Thrift a new outfit.
We all get the urge to refresh our closets regularly, but buying new clothes outright can get expensive fast. Instead, visit your local thrift store to put together a new outfit for an affordable price while keeping clothes out of the landfill.
Visit a park.
Time out in nature is good for the mind and the body. Instead of buying yet another houseplant, take advantage of the warmer weather to spend the afternoon lying around a local park. Consider bringing a picnic or a book to read to help you pass the time.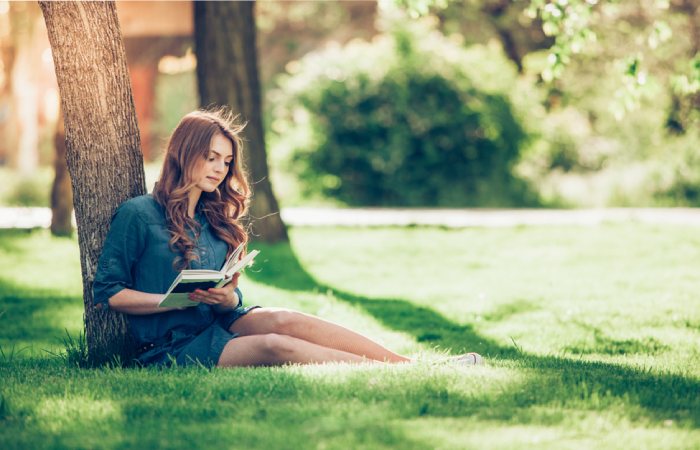 Make a special drink.
Spice up your usual routine by making yourself a special drink at home, whether that's a new variety of tea, coffee with flavored syrup, or a cocktail with homemade infused alcohol. These simple indulgences will break up the routine and make you feel pampered even on an ordinary day.
Order yourself a treat.
Even if you enjoy cooking and baking, sometimes you just need a break, so pick a treat and order yourself something to go! It can be as simple as a gourmet cupcake or as elaborate as a multi-course meal.
Buy yourself a bouquet.
You've probably given flowers to other people — but have you ever bought them for yourself? Grab a bouquet on your next trip to the grocery store, or get fancy and have a local florist deliver an arrangement.
Schedule a massage.
There's nothing like pampering yourself with a massage from an expert. Ask your friends for recommendations or find a masseuse in your area with great reviews, and then book yourself an appointment for whole body relaxation.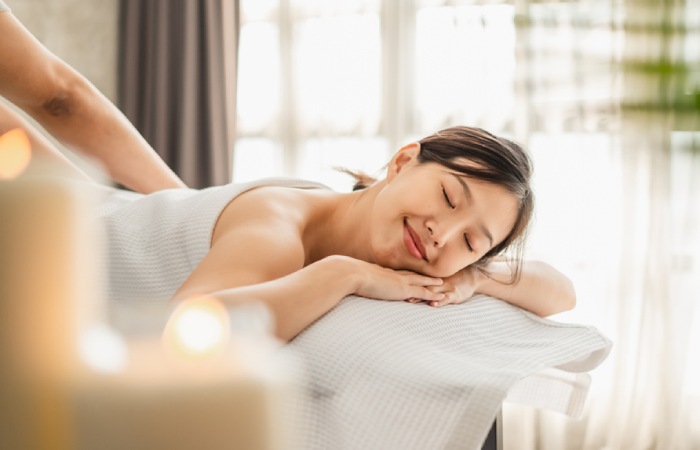 Go to the spa.
If you prefer a professional mani-pedi, then book yourself a trip to the salon for a little pampering. While you're there, you can also get a hair blowout, have your brows done, or get your makeup professionally done for a little pick-me-up.
Visit a museum.
If you enjoy looking at art or antiquities, then consider getting yourself a ticket for a local museum and taking yourself on an outing. The great thing about going to a museum by yourself is that you can go as fast or as slow as you want and skip exhibits that don't interest you.
Buy tickets to an event.
Been meaning to go to a concert, performance, or game, but can't find anyone to go with you? Buy the ticket anyway and take yourself out on a date. Not only will you skip the FOMO, but you might also make some new friends while you're there!
Book a night at a hotel.
If you really want the ultimate pampering experience, book yourself a night at a nice hotel in town for a solo staycation. Order room service, visit the spa, luxuriate in the high thread-count sheets, and get as much sleep as you can.
This list only scratches the surface, so we want to know: What are your other favorite ways to pamper yourself? Let us know in the comments below!