Type Of Braces – If you're thinking about getting braces, you might be wondering which type you should get. There are many different braces to choose from, so it can be confusing to know which one is right for you. While some are more popular, it's essential to know that not all people require the same treatment. You must know what type of braces you need before you get them.
Here are five tips to help you choose the best kind of braces for your situation.
Consult With Your Dentist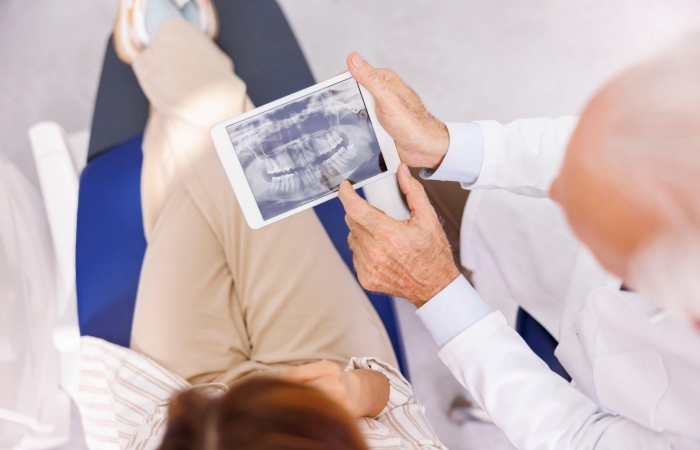 The best way to find out is to consult with your dentist. They can assess your individual needs and make a recommendation based on what will work best for you. Professional orthodontists like Alta Smiles and similar clinics can provide several options for their patients to choose from, depending on their overall needs. In the meantime, here are some of the factors that your dentist will take into consideration:
1. The Severity Of Your Dental Problem
If you have a very mild dental issue, you can use clear braces or invisible aligners. However, metal braces are your best option if you have a more severe problem.
2. Age
If you're an adult, you can choose clear braces or invisible aligners to maintain a more professional appearance. Alternatively, metal braces could be a better option if you're a child or teenager since they're typically more durable and less expensive.
3. Lifestyle
If you lead an active lifestyle, you can choose brackets that are less likely to break or come loose. You can also opt for metal braces since they perfectly suit your lifestyle. However, if you prefer not to have brackets and wires attached to your teeth, clear braces or invisible alignments are better for you.
Research About Your Options
When it comes to choosing the right braces for you, it's essential to do your research to make an informed decision. Many different types of braces are available on the market, and each has its benefits and drawbacks. Metal braces are the most communal type of braces, and they're also the most affordable. However, they can be very noticeable and can sometimes cause discomfort.
On the other hand, ceramic braces are less visible than metal braces, but they can be more expensive. For example, Invisalign braces are nearly invisible and can be removed for eating and cleaning, but they tend to be more costly than other braces. Every type has its pros and cons, depending on your preferences.
Assess Your Time Commitment
If you're looking for braces that will give you results relatively quickly, you might want to consider traditional metal braces. Metal braces characteristically need to be worn for one to three years, and they work by gradually shifting your teeth into their correct positions.
However, if you're willing to commit to wearing braces for a more extended period, then clear braces or Invisalign might be a better option for you. Clear braces usually need to be worn for about two years, while Invisalign treatment can take anywhere from six months to two years.
But the upside of these options is that they're much less visible than metal braces, so if you're looking for a more discreet look, they might be worth the extra time commitment.
Consider Your Budget
One thing you always want to consider is your budget. How much can you afford to spend on braces? If you're worried about the cost, know that there are plenty of financing options available. You don't have to pay for braces all at once. Many companies offer payment plans that can make braces more affordable.
In addition, you must realize that the braces you choose will affect the cost. For instance, metal braces tend to be less expensive than clear or invisible braces. Furthermore, realize that the time you need to wear braces will also affect the cost. The longer you need to wear them, the more expensive they'll be.
Ask About Insurance Coverage
You'll want to check with your insurance company to see what coverage you have for orthodontic treatment. Depending on your insurance plan, you may be able to get partial or complete coverage for braces.
However, not all insurance plans cover orthodontic treatment, so you must check with your insurer before making any decisions. If your insurance covers orthodontic treatment, they'll likely have a list of preferred providers you can choose from.
Takeaway
There are a lot of things to consider when choosing the right type of braces for you. But, by taking the time to research your options and asking the right questions, you can be sure that you're making the best decision for your smile.
Remember, you can always ask your orthodontist for help if you're not sure which type of braces is right for you. They'll be more than happy to answer any questions you have!