Prevent Pimples Caused By Sweating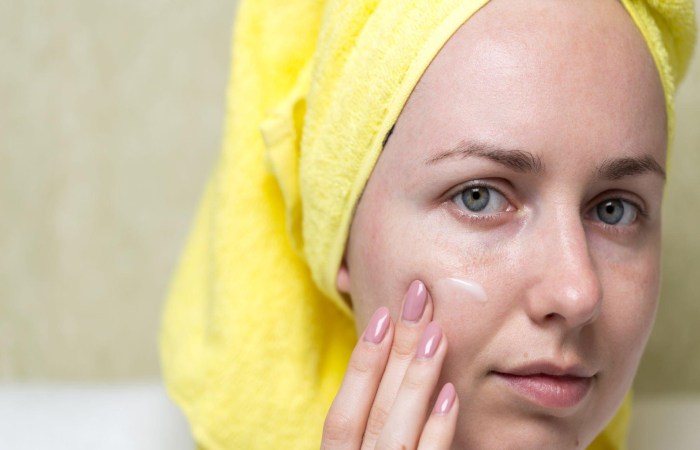 If you develop a rash after a particularly strenuous exercise, you can be sure that it is not uncommon. Sweating, whether from heat or exercise, can contribute to a specific type of acne, commonly known as a sweat pimple.
The combination of sweat, heat, and stress can lead to clogged pores. Plus, sweat on your skin can keep acne-causing bacteria in constant place.
Sweating is possible when sweat combined with stress or friction from backpack straps, hats, clothing, or headbands. Medically, this is known as mechanical acne.
Read on to learn how to Prevent Pimples Caused By Sweating.
Developing pimples as a result of sweating is uncomfortable and unpleasant for those who go through this, but, fortunately, this affectation to our skin health is easy to prevent through fairly simple actions, such as the ones we will see below.
Also Read: ACNE – WHAT IS IT, ITS SYMPTOMS AND CAUSES
Exfoliate the Skin
One of the ways to avoid the formation of pimples is exfoliating our face 1 or 2 times a week. This can be done with a natural cream or mask.
Exfoliation allows us to get rid of the dead cells present on the skin, reducing its shine and softness.
Using Wet Wipes
Another way to avoid the formation of pimples is with the use of wet wipes on the skin. Unlike exfoliation, wipes are an easier and quicker method to apply, so there are fewer excuses for not caring for your skin.
Hydrate
Hydration is a good option to prevent the appearance of pimples. Photo: Pexels
The skin is subject to dehydration due to various factors. One of them is continuous physical exercise, and another is high ambient temperatures. Both and other elements affect the dehydration of the skin and the formation of pimples.
You can use a moisturizing cream or an anti-acne cream but refrain from using comedogenic creams as they clog pores.
Not Touch our Faces
It is essential that we do not touch our faces when it is sweaty, and much less if our hands are not clean. It is preferable to do this after we have trained, and we have washed our hands.
These are routine actions that everyone should practice to take care of their skin, but those prone to heavy sweating should apply more frequently to avoid the formation of pimples.
Also Read: 6 COMMON GYM MISTAKES TO AVOID
Helpful Reference: Marketing 2 Business