Introduction
If there is a classic in the world of beauty, that is straighten hair. Infallible, versatile, comfortable, and safe. Few things can go wrong (aesthetically speaking) when you go with straight hair. How to straighten your hair if you have Chinese or wavy hair, the possibilities are becoming more and more effective; however, your strands' repercussions can be harmful in the future. Tools such as tongs and dryers can be very aggressive since heat sources are applied directly to the hair and scalp. Abuse in their use can cause the hair to burn, split, and lose shine and vitality. Other alternatives, such as Keratin, for example, may not be as aggressive as the previous ones, but they are just as harmful.
Options like this, the Japanese or Brazilian straightening can guarantee good results, but, at the same time, they can cause damage to the strands of your hair. But do not despair because we have good news, because there is life beyond the pliers and Keratin.
Masks with natural ingredients are key for those who want to straighten hair without heat or chemicals to keep your hair healthy.
Also Read: 5 SECRETS ABOUT HAIR CARE
Honey, Olive Oil, Coconut Oil, and Milk Mask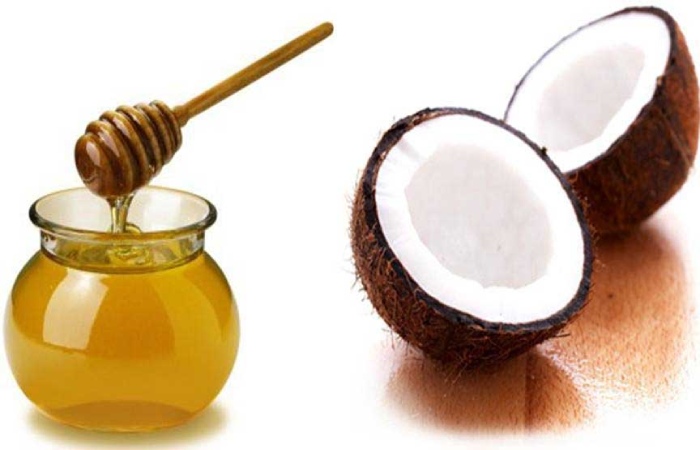 To get rid of frizz and frizz, It is of utmost importance to keep your hair hydrated and better natural ingredients to keep it moisturized honey, olive oil, coconut oil, and milk.
In a Bowl, Mix:
2 teaspoons of honey.
2 teaspoons of olive oil.
2 teaspoons of coconut oil.
A sprinkle of milk.
Heat the mixture at low heat temperature and continue mixing it with a hand mixer. Then apply it to all hair, including the scalp. Cover your head with a cloth and let it relax for an hour or two.
Finally, wash the hair as usual.
Coconut Milk and Lemon Juice Mask
For this mask, you must mix in a container:
A 250 ml cup of coconut milk.
Lemon juice.
To achieve a smooth and natural effect, the idea is that you apply it after washing your hair in each shower, let it sit for a few minutes, and then rinse with warm water.
Banana and Milk Conditioner
The benefits of banana for skin and hair are many. It is rich in vitamin B6 and natural sugar, which helps the hair stay hydrated. For its part, it also contains prolactic acid, which helps keep it soft and shiny. Cut the banana into slices and mix them with a milk splash until you get a homogeneous mixture. Let it relax for several minutes after applying it and remove it by rinsing well.