Gift Guide – Christmas is fast approaching and a lot of people are still sifting through the clutter of gift ideas and the noise of holiday gift guides and articles that suddenly flood the internet. Yes, this is another one of those articles that talk about the best holiday gifts in 2021, but let me assure you that we've put a lot of thought into these top five gift ideas. What we hope to achieve is inspire you to find the right Christmas present for your loved one, be it your husband or wife, sibling, parent, child, grandchild, friend, etc.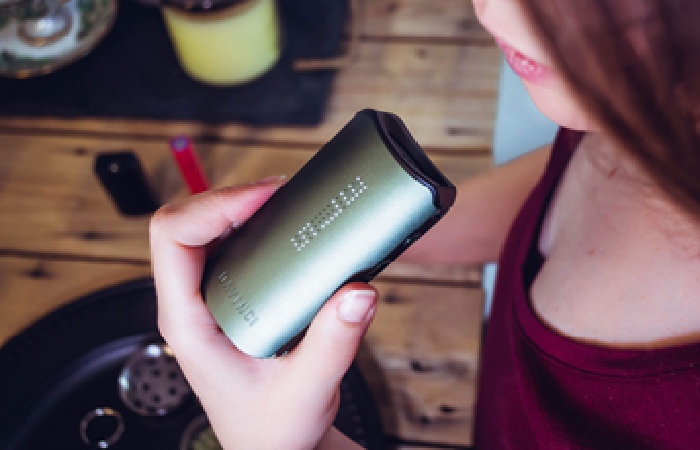 DaVinci IQC: $229.00
Gift Guide as the IQC is a dry herb vaporizer made by DaVinci, one of the premier brands in the portable vaporizer market. It is a dual-use vaporizer, which means it can be used for dry herbs as well as concentrates and extracts. The IQC has a 5-year warranty and is a great gift for of-age cannabis enthusiasts in your family or your friend group. The best part is if you order from the official DaVinci website, as they're currently running free overnight shipping for purchases of more than $200, applicable for US and Canada orders.
Third-Gen Apple AirPods
Apple Inc. just released the latest and greatest version of their best-selling earbuds. It is a complete redesign of the 1st and 2nd generation AirPods. This is a product that's arguably in the top Christmas gift items on most people's wish list in 2021. Some of the new features with this new AirPods are the adaptive EQ, longer-lasting battery life, spatial audio, and the new aesthetic design that resembles the AirPods Pro. At around $170, this is a gift that's sure to put a smile on someone's face this coming holiday.
Singsation (AIO) Karaoke System
This all-in-one karaoke system by Singsation is a great gift for family members and close friends, especially for those who enjoy singing at home or at parties even though they sound like they were absent when God distributed voice talent to the human race. All jokes aside, this AIO karaoke system is only $130 on Amazon. It's not just an awesome gift, it's also very affordable. And although the karaoke bar scene is slowly coming back as COVID-19 restrictions are getting looser, not everyone is confident enough to go out yet.
TheraGun Prime Treatment Massage Gun
Do you have an athlete in the family or your friend group? Perhaps your partner is a casual runner or mountain biker. If so, you should consider the TheraGun Prime as a gift for the Christmas holidays. TheraGun is one of the best-selling massage devices of 2021. It is a massager that uses percussive therapy for deep tissue muscle relief, helping to alleviate muscle soreness, fatigue and stress. At under $300 on Amazon, you can't pass this up if you want to get a useful gift for that physically active family member.
De'Longhi Dinamica Plus Automatic Espresso Machine
Okay, granted this one is rather expensive, but it can still be a great purchase if you're giving it to someone within the family. Hear us out. Gift Guide, Say you've been wanting a new espresso machine for a while now and your spouse or partner is just as much of a coffee hog as you, it might be about time to splurge a little for something like the De'Longhi Dinamica Plus. Although it's about $1500 on Amazon, you'll both end up using and enjoying it anyways. So take the leap this coming holiday season.